Hi everyone, think it's been 3 maybe 4 years since my last post.
As hopefully you might remember, a few years ago, Colab Architecture, an architect firm that did some Environmental designs for Cyan, posted about a dozen or more concept art that detailed alot of D'ni architecture. The version of their website that hosted these images, is no longer available in current form, but fortunately, the images can be viewed here at:
http://chiso.uruslasthope.com/
But now Colab have updated their website, and with it, they've posted high resolution version of this concept art
Unfortunately however, not all the concept art is available anymore, and some of the links on the website are broken for the time being. So here is what is available.
Looking at this now, this might represent the current Tokatoh square or perhaps some form of space in the City Proper.
A better look at our beloved City Library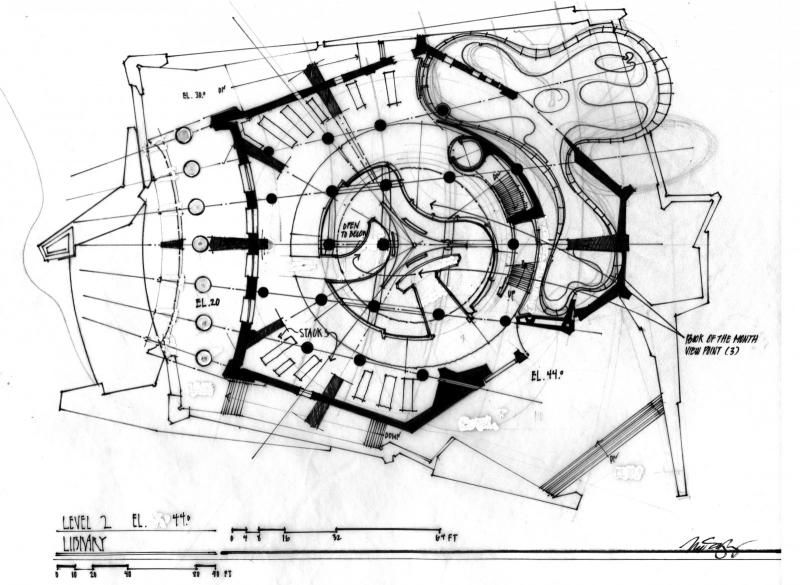 As well as detailed plan of the upper floor. This certainly seems to be a very old layout of the Library, as the shape of the Library is completely different. However note 'Book of the Month'
A larger and more detailed Palace.
And the Palace seen from a Western Elevation.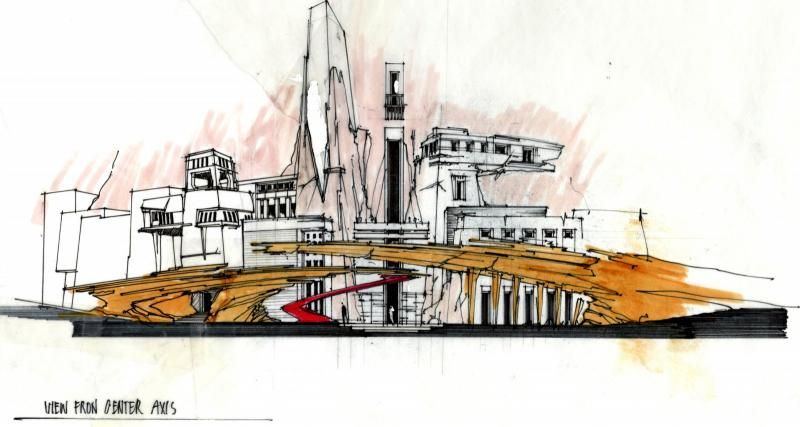 What is probably the Tokatoh square again.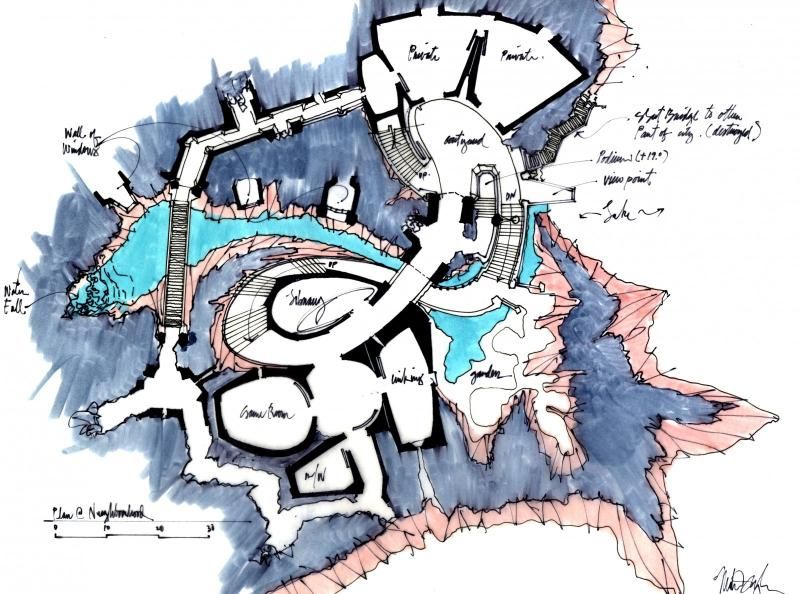 A detailed layout of Bevin, albeit a much older Bevin.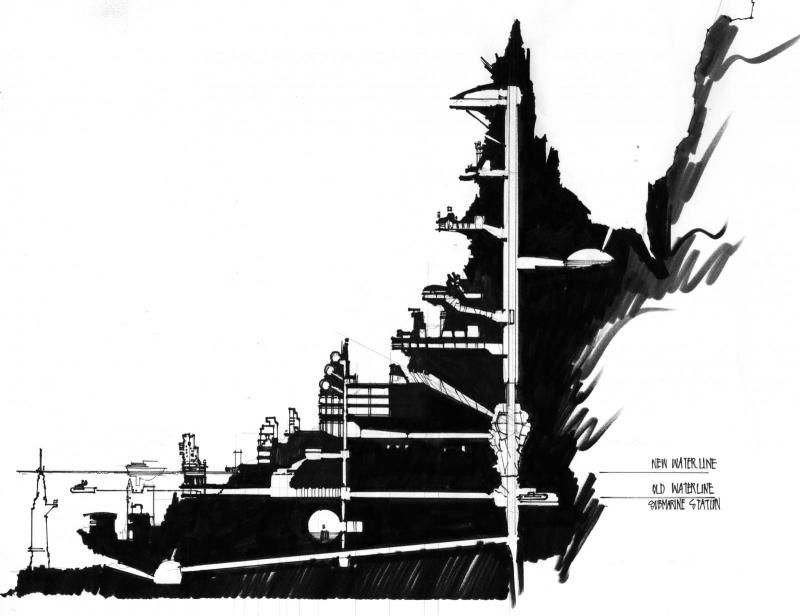 Now this one I'm not sure is City Proper or Ae'Gura, but it certainly seems to be an interesting cutaway.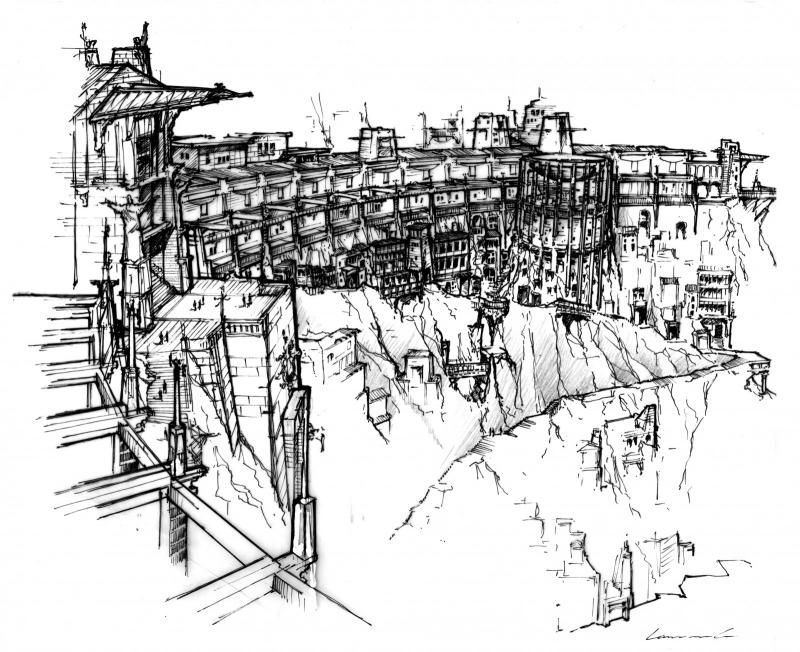 And a look at part of the City Proper, something we've seen in 3D Concepts posted by Eric Anderson.
What all these images seem to have in common, is a greater range of detail and scale, something that was probably scaled back due to the limitations of the Plasma engine. Uru in many aspects, was ahead of it's time, and it's shame no one would be able to take a crack at crafting and rendering these Unreal 4, despite it's lack of support for large amount of Players.
I contacted Colab recently about perhaps posting more images and I hope they get back to me soon. In the meantime, enjoy