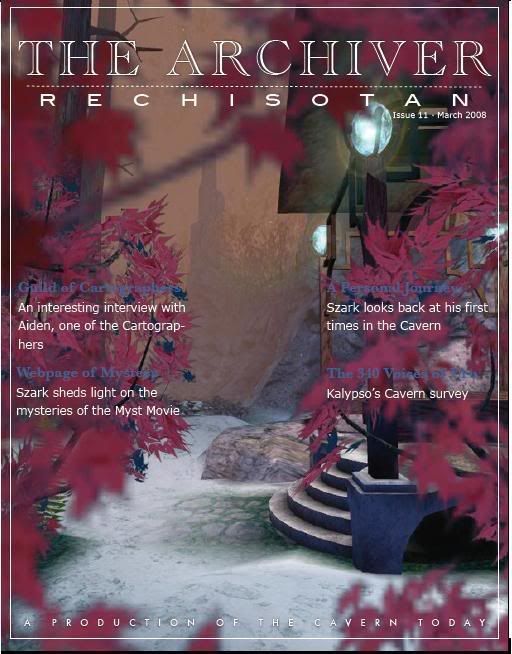 The Archiver is pleased to present Issue 11 which covers the closing of MystOnline:UruLive, an interview with The Guild of Cartographers, the complete story to date of The Myst Movie website, an article from our newest contributor Szark chronicling his adventures in Uru, a most interesting survey by Kalypso and more.
You can get the download here:
CLICK TO DOWNLOAD
Stay tuned for our special farewell issue next month, as we say goodbye to Myst Online: Uru Live.
But for now, enjoy Issue 11 and thanks for reading.