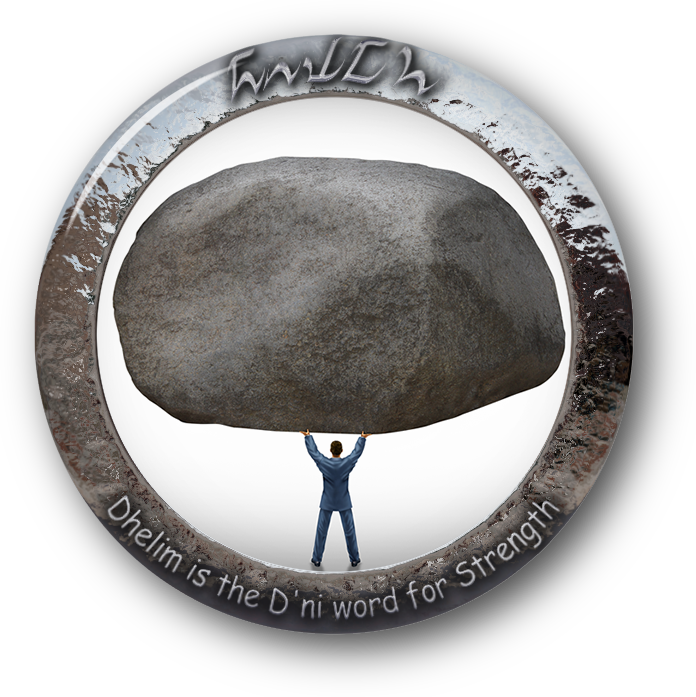 ...maybe.
Dhelim
is one of many words for which we haven't a confirmed definition. It appears in
Kenen Gor
, a document that was found in the residential neighborhood classrooms, and tentative meanings include right, wit, strength, and numbers. The sentence reads, "
Rilsekēt redhelim b'poget set
", and means "They do not have the (?) to rule us." Fill in the word of your choice to replace the question mark. I chose to use strength as the definition simply because it was something I could illustrate.
_________________
*
b'tagamem mot seKem ril ge'Dan Kenen reKElen faex b'sEnem ge'Dan
--
lårE leDA
Until next time! -- Larry LeDeay
3
# 11308
The Lost Library of D'ni