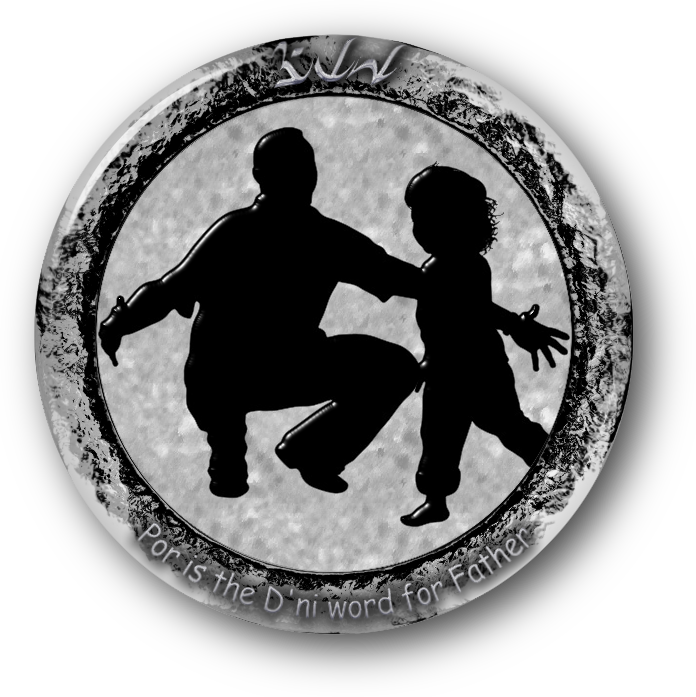 I asked Rawa whether there was a rule of thumb for stressing syllables in D'ni. There isn't; he said that he mostly just went with whatever sounded right to him. However, he listed a number of words as examples. I'm going to run through them to see if all of them are in the current lexicon. Sadly, he didn't give me definitions for the example words.
Of the examples, one word leaped out at me. Students of D'ni had long suspected that
por
, the root word of
porpa
(which means "king"), meant father because we had two other words.
Morpa
means "queen", and in one of the D'ni texts, Ātrus mentions the word
morokhmor
, which is thought to mean "grandmother".
Richard used
morokhmor
as one of his examples of words that are stressed on the third syllable... and the next example was
morokhpor
. That gives us a direct correlation. If, as suspected,
morokhmor
means grandmother, then
morokhpor
would mean grandfather, confirming that
por
does indeed mean father.
_________________
*
b'tagamem mot seKem ril ge'Dan Kenen reKElen faex b'sEnem ge'Dan
--
lårE leDA
Until next time! -- Larry LeDeay
3
# 11308
The Lost Library of D'ni