Wow.
I will say that a picture is worth a thousand words. (or however many have been said in this topic so far)
I played MOUL on two computers. One was a regular screen and one was a wide screen. When I looked at the game with the wide screen, I saw *more* of the area I was looking at, not a wider version of the same thing. Here is a perfect case in point, done with pictures. The bookshelf is one of the greatest examples.
Normal screen view...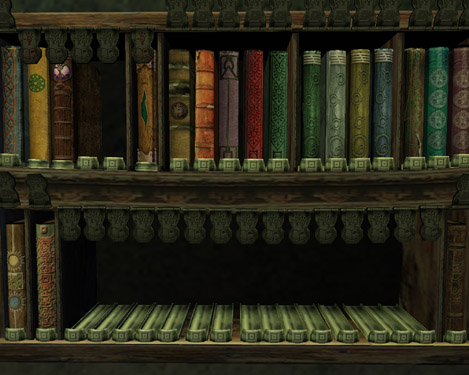 Widescreen view...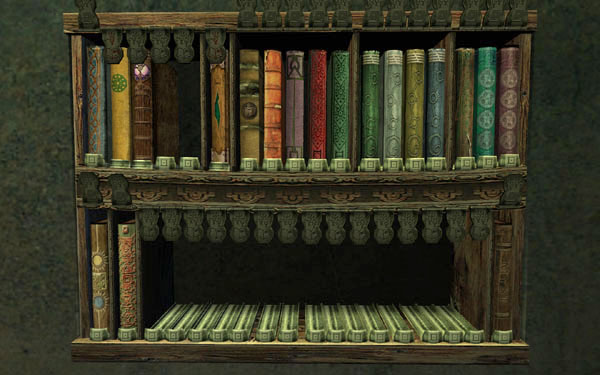 If you want to see MOUL in its wide beauty, take a look at the images on my Widescreen Web Page.
http://www.mtn-man.org/mystURUscreenshotswide.html
You cannot see all of Relto Island in the normal game like I could in widescreen. The pyramid in Kadish can be seen totally in widescreen. My favorite was the balcony in Ahnonay. You don't get that view unless you have wide screen, the full tramway ride and the rotating pod structure complete. Argue all you want about the aspect ratio, but my two pictures above show that I was seeing more on the edges in widescreen.
Enjoy the Widescreen Web Page. I took a couple of hundred various widescreen screen shots.
_________________

<--- MINE! The cones are your friends. Have you hugged a cone lately?
mtn'man KI# *was* 66952 | Don't kick the cones, they have feelings too.
Owes andylegate a beer in the pub - patcher fixed!