Thanks to everyone who came to the All Guilds Meeting yesterday and participated in the discussion! (It could have been a bit less chaotic though.
)
Here's the chart again that shows my findings about the portal timing (deviation of the actual portal sighting from Zik Clock's prediction plotted over time):
[spoiler=Click to reveal chart.]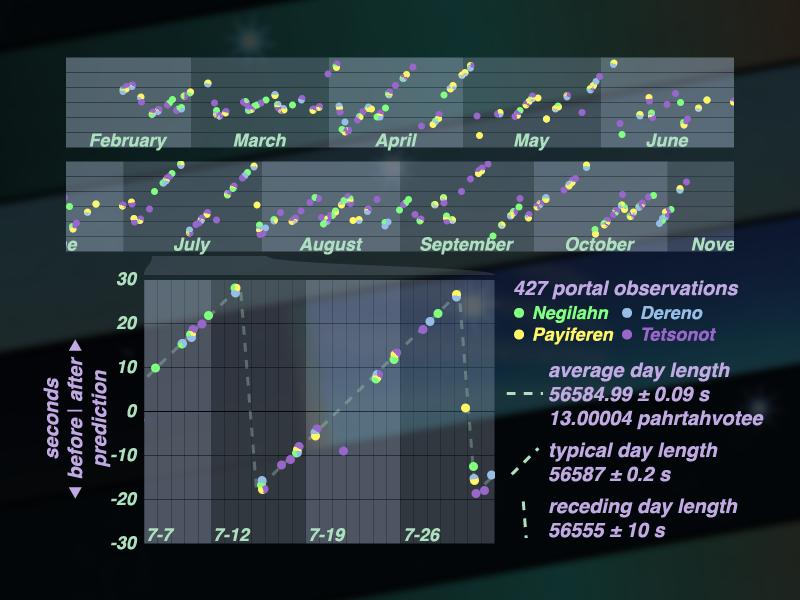 [/spoiler]
A note (that I neglected to make in the heat of the discussion yesterday) to those who think it makes no sense that Zik Clock has to be calibrated using empirical IC observations and would rather have it incorporate Cyan's source data and thus be accurate from the start:
Pod Clock
(the desktop version) is open source and you're welcome to modify it to suit your likings, and I'm willing to make Zik Clock open source too if people ask for it.