Hey all.
It's been a while since I posted here.
I'm working on a Gehn cosplay (Yes, I have the wool, the buttons, the gold ribbon trim, and the insignia for those buttons.)
I'd like to add one more item to the cosplay, if possible.
Rivenchan was able to figure out which book was used as the D'ni Trap Book, and one game journalist got a close-up look at the true D'ni book.
[Reveal]
Spoiler:
Rivenchan with the publication used as the D'ni Trap Book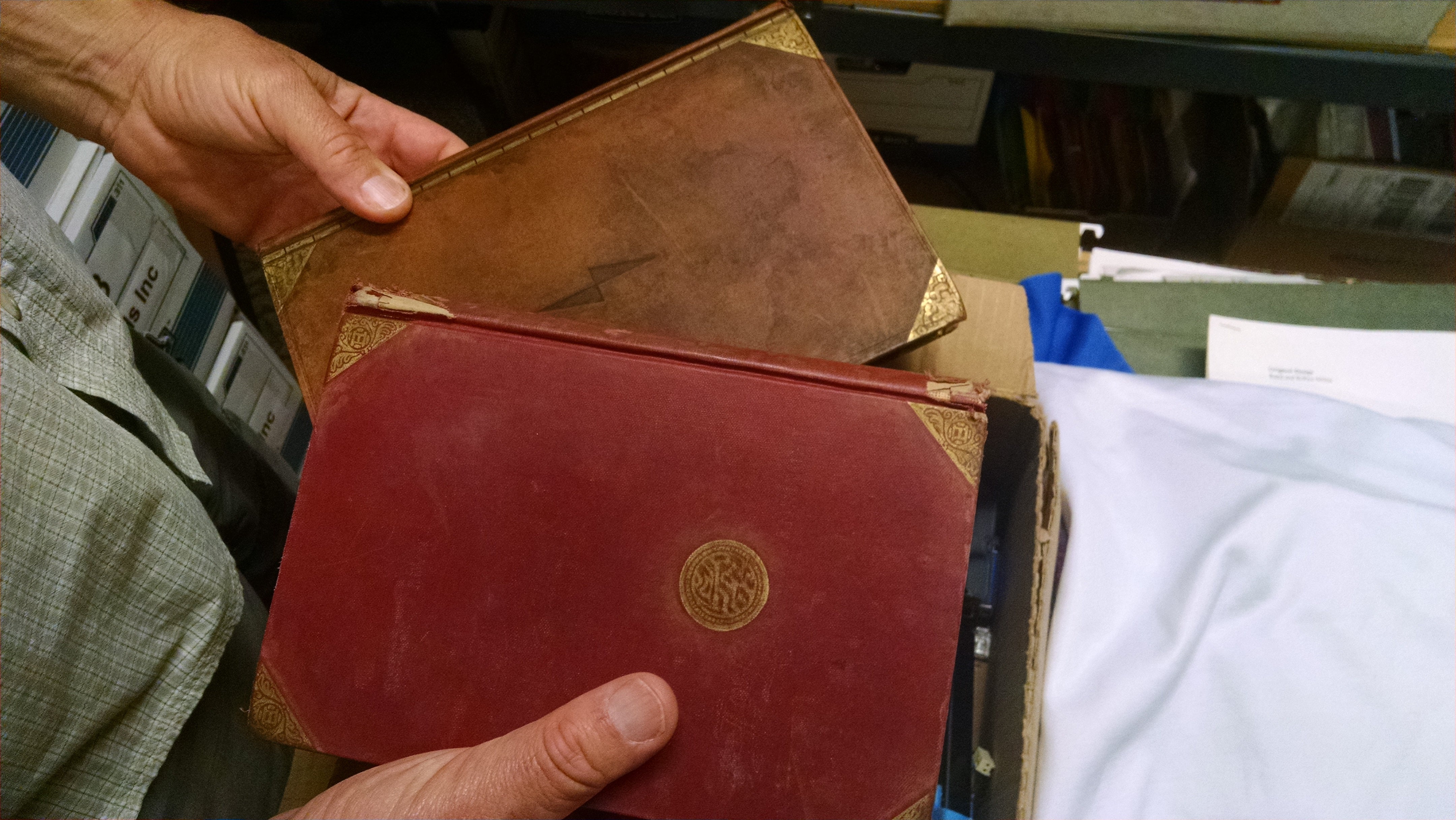 Unfortunately, attempting to figure out what kind of book either of these are has proven fruitless. The photo of the spine of the trap book is not detailed enough to discern a full title.
I can only read "The L_____y" with heavy augmentation, and the red D'ni book, while detailed, has the publication information on the cover roughed out to the same point; I can only discern maybe one or two letters, with some cursive mixed in. I have tried multiple searches online with my information, but I cannot find any books matching what was used.
Has anyone who have gone to Mysterium perhaps gotten a more close-up look at the book props used in the game?