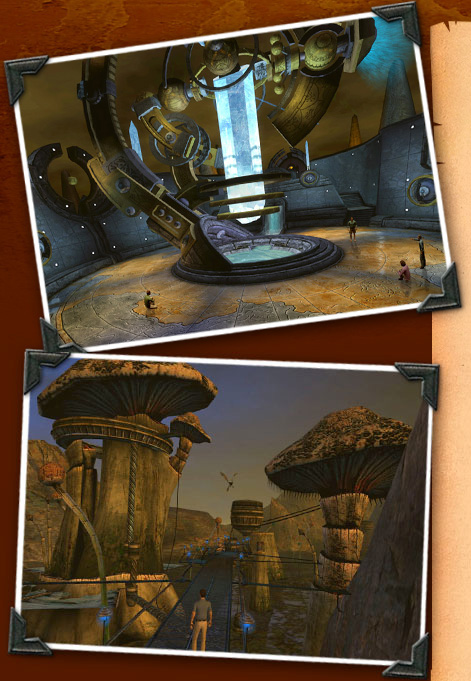 Play
In order to play Myst Online on the Cyan Worlds server, you must first create an account. Then you need to download the installer.
And the cost is... Free!
There are no hidden charges or fees. No charge for exploring extra ages. No fees for wearing more than one outfit a day. No inter-Age linking tax. Even your extra bags are free.
However, if you feel so inclined, please donate.
Besides the Cyan Worlds run MOULa server, there are also fan run MOULa based open source servers where you can play and help shape the future of MOULa. Click here to see a short list.

MOULa Server ran by Cyan Worlds:

Click here to create a MO:ULagain account.
Click here to recover your MO:ULagain password.
Download the MOULa client:
And then please join us on Discord! https://discordapp.com/invite/cyanchat
Support: If you are requesting support or would like to notify us of a bug, please contact us by emailing [email protected]
System Requirements:
Windows 7 or later. Windows 10 or later recommended.

* If you are using Windows 8, please update to Windows 8.1 or later.

Intel CPU: Pentium IV (Prescott) or better OR AMD CPU: Athlon 64 or better processor
1 GB of usable memory required
Video Card: 512 MB RAM, DirectX9.0c compliant video card and compliant audio card
6+ GB free Hard Drive Space
Broadband Internet Connection
800 by 600 32 bit displays
Thanks for helping keep Uru alive!